Job Summary
| | | | |
| --- | --- | --- | --- |
| Category: | Agriculture | Entry Experience: | 3 years |
| Job Type: | Full time | Positions: | 1 |
| Min Qualification: | Bachelor | Salary: | Undisclosed |
| Entry Level: | Senior Level | Date Posted: | Apr 24, 2023 |
| Location: | Minna | Apply Before: | Jun 8, 2023 |
| Views: | | Days Remaining: | 5 days remaining |
Brief About Employer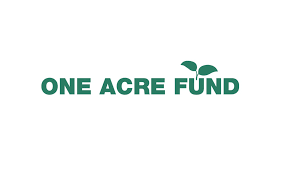 One Acre Fund
One Acre Fund
Job Description
About the Role
The Agronomy Specialist will sit with the Innovations Department, the driving force behind improving One Acre Fund's programs, products, and services to farmers.
The Specialist will lead the design of the department's product research and trials, managing a team of Trial Officers, Managers, and Coordinators. These trials are often conducted in collaboration with farmers in their fields across all regions of One Acre Fund operation in Nigeria.
You will also oversee analysis of all Innovations trial data and finalize the impact models for each individual product in consideration. This is influential in deciding what is offered to smallholder farmers that we serve.
You will require at least 20% time observing and supervising field activities/farmers with the remaining time spent designing research/trials, planning, calendaring, coordinating with other departments, creating materials, analyzing results, and preparing reports or recommendations.
You will report directly to the Innovations Lead.
Responsibilities
Recommend, design and manage product trials with minimal department leadership support
Manage professional development for one or more direct reports while providing necessary support to achieve team goals
Run analysis on data and prepare reports and memos with recommendations for next steps
Liaise independently with external departments and cross-country contacts within One Acre Fund on issues relating to research and product trials
Career Growth and Development
We have a strong culture of constant learning and we invest in developing our people. You'll have weekly check-ins with your manager, access to mentorship and training programs, and regular feedback on your performance. We hold career reviews every six months, and set aside time to discuss your aspirations and career goals. You'll have the opportunity to shape a growing organization and build a rewarding long-term career.
Qualifications
Across all roles, these are the general qualifications we look for. For this role specifically, you will have:
A minimum of Bachelor's Degree or its equivalent in any field of Agriculture, Rural Livelihood or any relevant field
Professional experience with data management, proficiency in STATA, R or any other relevant statistical software is required
3-5 years practical experience working on Agricultural research and Project management is required
Fluency in English language and any other local language
Willingness to live and work in rural areas close to our farmers
Preferred Start Date
As soon as possible
Job Location
Minna, Nigeria
Benefits
Health insurance, paid time off
Eligibility
This role is only open to citizens or permanent residents of Nigeria
How to Apply
Application Deadline
08 June 2023
One Acre Fund never asks candidates to pay any money or pay for tests at any stage of the interview process. Official One Acre Fund emails will always arrive from an @oneacrefund.org address. Please report any suspicious communication here (globalhotline@oneacrefund.org), but do not send applications or application materials to this email address.
Diversity, Equity, Inclusion (DEI), and anti-racism are deeply connected to our organization's mission and purpose. One Acre Fund aspires to build a culture where all staff feel consistently valued, represented, and connected – so that our team can thrive as professionals, and achieve exceptional impact for the farmers we serve.
We are committed to equal employment opportunity regardless of race, color, ancestry, religion, sex, national origin, sexual orientation, age, marital status, disability, gender, gender identity or expression. We are proud to be an equal opportunity workplace.
Apply Now
You need to login to apply for this job. If you already have an account with us, please proceed to login below.
Do not have an account? Proceed to click on 'New User? Register Now' link below.
Login to apply
Advertisements