Entry Requirements
none
Duration: 1 Months
Delivery Method: Online
Fee Structure
Full Course Fees
Registration Fee
KES 1,000.00 ($ 10.00)
Certification Fee
KES 2,000.00 ($ 20.00)
Administration Fee
KES 0.00 ($ 0.00)
Internal Exam Fee
KES 0.00 ($ 0.00)
External Exam Fee
KES 0.00 ($ 0.00)
Examining Body Membership Fee *
KES 0.00 ($ 0.00)
Tuition Fee
KES 0.00 ($ 0.00)
Fees Totals
KES 3,000.00 ($ 30.00)
* Examining Body Membership Fee may be payable through us or directly to the Examining Body
All Fees are payable in lumpusm or in installments, for details see below.
Breakdown per semester,
| Trimester | Total Per Trimester |
| --- | --- |
| Trimester 1 | KES 3,000.00 ($ 30.00) |
| Total | KES 3,000.00 ($ 30.00) |
The trimester fees of KES 3,000.00 ($ 30.00) is payable in 3 instalments of KES 1,000.00 ($ 10.00)
Course Requirements
Course Units/Overview
| Unit ID | Unit Name |
| --- | --- |
| FBCVM001 | Basics In Corona Virus Management |
Course Description
Basic in Corona Virus Management
Course overview
The Certificate in Basic in Corona Virus Management Course offered at Finstock Evarsity College is a 1 month online program examined by Finstock Evarsity College. A certificate of completion is issued upon completion of the course.
This course provides a general introduction to emerging respiratory viruses, including novel coronaviruses. This course provides information on what facilities should be doing to be prepared to respond to a case of an emerging respiratory virus such as the novel coronavirus, how to identify a case once it occurs, and how to properly implement IPC measures to ensure there is no further transmission to HCW or to other patients and others in the healthcare facility.
This training is intended for healthcare workers and public health professionals, as it is focused on infection prevention and control.
However to access this free course, you must register for the free course by paying $10 or kes 1000.You will also get free access to another free short courses called Certified Online Learning(COL)(Valued $200)which is supposed to guide on how to access coursework and how to use e-learning system
Mode of Delivery
Home and/or office-based media employing a variety of self-instructional electronic and online self-study materials, such as; written self-instructional study modules, online interactive devices and self-tests, cloud-based content, videos of lectures mediated technical learning materials e.g., audio visual and e-learning materials.
On completing this course, a student will be able to:
To estimate the strength of association between these outcomes and sociodemographic and health characteristics.
Describe the fundamental principles of emerging respiratory viruses and how to effectively respond to an outbreak.
The nature of emerging respiratory viruses, how to detect and assess an outbreak, strategies for preventing and controlling outbreaks due to novel respiratory viruses.
What strategies should be used to communicate risk and engage communities to detect, prevent and respond to the emergence of a novel respiratory virus.
Career Opportunities
Epidemiologists
Laboratorians
Registered Nurses
Environmental Health Experts
What we offer
FINSTOCK EVARSITY COLLEGE offers a wide range of courses that are geared towards job creation as well as employment. Our courses and product offerings are categorized as online college based, degree programs, freemium courses and premium resource
Both freemium and premium online courses come with certificates of completion and you can register instantly and begin studying at your convenience.
Enroll and study in one of the best schools in the world. Listen to the advice of the best. Participate in training sessions with industry experts to learn more about your career options. Take classes with students from all over the world. Join us at FINSTOCK EVARSITY COLLEGE for the best learning experience.
Tags
Basic in Corona Virus Management, best online courses in Kenya, Finstock Evarsity college, Online courses, accredited online courses, online course with downloadable certificates, freemium courses, short courses, professional development courses, Diploma and Certificate Courses, Marketable online courses, affordable online courses, short online courses with certificate in Kenya, free short online courses with certificate in Kenya, free online courses in Kenya 2022, online certificate courses in Kenya, colleges offering , Basic in Corona Virus Management.
Get your journey started by enrolling at Finstock Evarsity college and learning more. To register click on this link:
https://finstockevarsity.com/programs/college/short-courses/free-courses/
Course Instructor(s)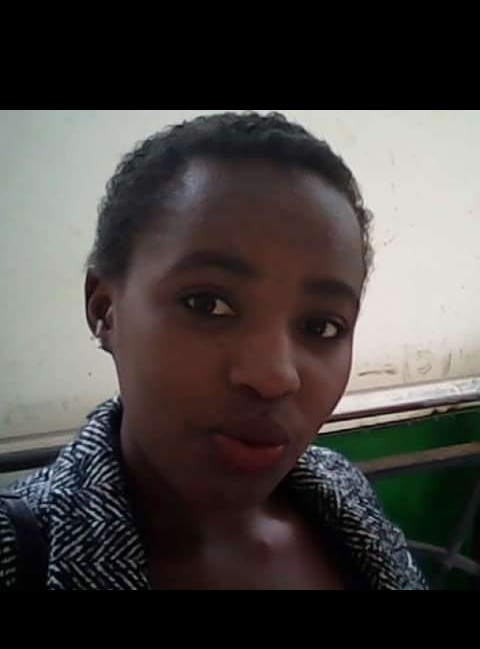 EDITH WATHIRA KAMAU
---
Examining Body
FINSTOCK EVARSITY COLLEGE
FAQs
FAQs
The value/price of this free course (coursework, assignments, exams) is $200 (Kes 20,000). The full cost of $200 has been waived to your benefit.
However, to access this free course, you must register for the free course by paying $ 10 or Kes 1,000.
Upon payment of $10 registration fee, you get a provisional letter of admission number, student login details and access to the e-learning system.
You will also get free access to another free short course called Certified Online Learner (COL) (valued at $200) which is supposed to guide you on how to access coursework and learn how to use the e-learning system.
Certification fee payment of $20 for each free courses can be paid after successful course completion.
---
Course Reviews
Top Rated Reviews
No course reviews are available at the moment. Reviews are only submitted by students persuing the course. Reviews are subject to our terms and conditions.