Job Summary
| | | | |
| --- | --- | --- | --- |
| Category: | Technology | Entry Experience: | 5 years |
| Job Type: | Full time | Positions: | 1 |
| Min Qualification: | Bachelor | Salary: | Undisclosed |
| Entry Level: | Mid level | Date Posted: | Aug 23, 2023 |
| Location: | NAIROBI | Apply Before: | Aug 29, 2023 |
| Views: | | Days Remaining: | 24 days elapsed |
Brief About Employer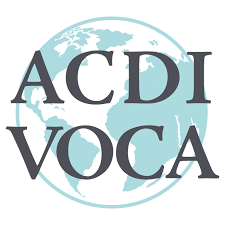 ACDI/VOCA
ACDI/VOCA
Job Description
Since 1963 and in 146 countries, ACDI/VOCA has empowered people in developing and transitional nations to succeed in the global economy. Based in Washington, D.C., ACDI/VOCA is a nonprofit international development organization that delivers technical and management assistance in agribusiness, financial services, enterprise development, community development and food security to promote broad-based economic growth and vibrant civil society. ACDI/VOCA currently has approximately 49 projects in 30 countries and total revenues of $151 million.
JOB SUMMARY
The Communications Manager will take a dynamic approach to developing and executing the USAID Kuza communications strategy. S/he will build relationships across the USAID Kuza project portfolio with staff, partners and Impact for Northern Kenya Fund clients and take a proactive approach to identifying stories and messaging that communicates USAID Kuza learning and results to various stakeholders. S/he will lead both internal and external communications efforts, S/he will contribute to content-development of project materials, including weekly, quarterly and annual reports, success stories, LinkedIn postings, Tweets, presentations, photography, videography, events management, and media relations.
S/he will liaise between project partners, beneficiaries, key project staff, and local service providers to build a strong bridge for the exchange of information and incorporate the project's learning, results and findings into the overall communications and outreach activities of the project.
The position reports to the Deputy Chief of Party.
ESSENTIAL DUTIES AND RESPONSIBILITIES
Develop USAID Kuza learning communications and marketing materials for use by USAID, County Government partners, USAID Kuza, ACDI/VOCA, the Impact for Northern Kenya Fund and its clients. This will include weekly newsletters, quarterly reports, annual reports, blog posts, success stories, case studies, social media postings, fact sheets, event materials, marketing presentations, photos, and videos.
Support the development of the Activity's annual work plan.
Attend monthly USAID communications meeting and actively execute on action items that come out of these meetings and, others, as deemed appropriate under management of the coordination programs.
Proactively work with staff across USAID Kuza identify learnings and achievements; coordinate with staff to gather information for communications including graphics, articles, success, and impact stories that offer analytical storytelling.
Craft messages to disseminate learning and results to various stakeholders using multiple platforms.
Develop project reporting deliverables such as quarterly and annual reports to ensure we are communicating USAID Kuza progress.
Build the capacity of USAID Kuza team to develop communications materials.
Maintain a comprehensive database of relevant consultants in the communications sector.
Manage USAID Kuza's photo library and conduct photo editing as appropriate.
QUALIFICATIONS
Education: bachelor's degree in communication or its equivalent
Experience: A minimum of 5 years' experience in communication, working with development partners.
Excellent written and verbal English communication skills.
Experience drafting and executing a comprehensive communication plan in support of a project strategy, incorporating a variety of media and tactics.
Experience writing and managing content for a variety of media including digital and social media platforms, video scripts and storyboarding, case studies, and factsheets/briefings.
Ability to work proactively with teams to anticipate and identify learning and results occurring in the field and craft messaging around those.
Ability to work independently as well as build relationships across a variety of internal and external stakeholders.
Ability to represent the project in external meetings including with the donor.
Ability to research, analyze, evaluate, and synthesize information quickly.
Ability and willingness to travel in USAID KUZA implementation counties in Northern Kenya
Knowledge of graphic design and photo/video editing software
How to Apply
How to apply
Please submit a resume to HRKenya@acdivoca.org no later than August 29, 2023. In the subject line, please include the position title. Only those candidates considered for an interview will be contacted. ACDI/VOCA is an equal opportunity employer. Women, minorities, and people from diverse groups are encouraged to apply. EOE
Apply Now
You need to login to apply for this job. If you already have an account with us, please proceed to login below.
Do not have an account? Proceed to click on 'New User? Register Now' link below.
Login to apply
Advertisements