Entry Requirements
C-
Duration: 12 Months
Delivery Method: Online
Fee Structure
Full Course Fees
Registration Fee
KES 1,000.00 ($ 10.00)
Certification Fee
KES 0.00 ($ 0.00)
Administration Fee
KES 5,000.00 ($ 50.00)
Internal Exam Fee
KES 15,000.00 ($ 150.00)
External Exam Fee
KES 0.00 ($ 0.00)
Examining Body Membership Fee *
KES 0.00 ($ 0.00)
Tuition Fee
KES 110,000.00 ($ 1,100.00)
Fees Totals
KES 131,000.00 ($ 1,310.00)
* Examining Body Membership Fee may be payable through us or directly to the Examining Body
All Fees are payable in lumpusm or in installments, for details see below.
Breakdown per semester,
| Trimester | Total Per Trimester |
| --- | --- |
| Trimester 1 | KES 43,666.67 ($ 436.67) |
| Trimester 2 | KES 43,666.67 ($ 436.67) |
| Trimester 3 | KES 43,666.67 ($ 436.67) |
| Total | KES 131,000.00 ($ 1,310.00) |
The trimester fees of KES 43,666.67 ($ 436.67) is payable in 3 instalments of KES 14,555.56 ($ 145.56)
Course Requirements
All Fees are payable in installements, for details check FAQs
Practical Requirements (where applicable)
For courses that require practicals, a separate fee is chargable (not included in fee structure above) as follows:
Short courses - KES 5,000
Certificate courses - KES 7,500
Diploma courses - KES 10,000
Course Units/Overview
Semester 1:
Principles of marketing
Communication skills
Principles of microeconomics
Principles of accounting
Basic statistics
Financial management
Cost accounting
Managerial accounting
Quantitative methods
Risk mangement
Financial institutions and markets
Research methods
Financial staterment analysis
Corporate Finance
Banking and the law
Semester III

Investment Analysis and Portfolio Management

International Finance
Financial Management in the Public Sector
Consumer credit
Ethics in banking
Real Estate Finance
Research Project
| Unit ID | Unit Name |
| --- | --- |
| DBF01 | Principles Of Management |
| DBF02 | Communication Skills |
| DBF03 | Principles Of Microeconomics |
| DBF04 | Principles Of Accounting |
| DBF05 | Basic Statistics |
| DBF06 | Financial Management |
| DBF07 | Cost Accounting |
| DBF08 | Managerial Accounting |
| DBF09 | Quantitative Methods |
| DBF010 | Risk Management |
| DBF011 | Financial Institutions And Markets |
| DBF012 | Research Methods |
| DBF013 | Financial Statement Analysis |
| DBF014 | Corporate Finance |
| DBF015 | Banking And The Law |
| DBF016 | Investment Analysis And Portfolio Management |
| DBF017 | International Finance |
| DBF018 | Financial Management In The Public Sector |
| DBF019 | Consumer Credit |
| DBF020 | Ethics In Banking |
| DBF021 | Real Estate Finance |
| DBF022 | Research Project |
Course Description
Diploma in Banking & Finance (DBF)
Course Description.
The Diploma in Banking and Finance Course offered at Finstock Evarsity College is a 12 month online program examined by Finstock Evarsity College. A certificate of completion is issued upon completion of the course
Diploma in Banking and Finance is a course at Finstock Evarsity College which is aimed to provide a wider view of the constant changes pertaining to finance, methods of dealing with the financial crisis as well as the basis for bailouts for various banks across the globe. One can pursue this accredited online course to enter the field of banking and finance. it is designed to introduce the student to business while equipping the student with practical skills that can be applied in the business world at an entry level. Students learn to communicate effectively in all levels and acquire leadership skills in banking industry to become an initiator of change by making complex and difficult decisions using modern finance, marketing and management analytic knowledge.
Mode of Delivery
Home and/or office-based media employing a variety of self-instructional electronic and online self-study materials, such as; written self-instructional study modules, online interactive devices and self-tests, cloud-based content, videos of lectures mediated technical learning materials e.g. audiovisual and e-learning materials.
Job opportunities for a Diploma Student.
Banking.
Finance assistant.
Bank legal officer.
Senior teller.
Financial literacy trainer.
Reasons why you should study this course
* Professional training & development opportunities.
* Long term career prospects.
* This proffession is on a high demand.
* Fast-paced and Challenging Career Opportunity.
* You can improve your personal and managerial skills.
What we offer
Finstock Evarsity College offers a wide range of affordable online courses that are geared towards job creation as well as employment. Our courses and product offerings are categorized as online college based, degree programs, freemium courses and premium resources.
Both freemium and premium online courses come with certificates of completion and you can register instantly and begin studying at your convenience.
Enroll and study in one of the best online Business Management schools in the world. Listen to the advice of the best. Participate in training sessions with industry experts to learn more about your career options. Take classes with students from all over the world. Join us at Finstock Evarsity College for the best learning experience.
Tags
Degree in Banking and Finance,Finstock Evarsity college, Online courses, accredited online courses, online course with downloadable certificates, freemium courses, short courses, professional development courses,Banking and finance in Kenya, Marketable online courses, affordable online courses, short online courses with certificate in Kenya, free short online courses with certificate in Kenya, free online courses in Kenya 2022, online certificate courses in Kenya, degree in banking and finance, school of banking and finance, universities offering banking and finance in kenya.
The courses are affordable and payable in convenient installments.
Course Instructor(s)
BENSON HURIA KARUMBA
---
JAMES MBURU KIMANI
---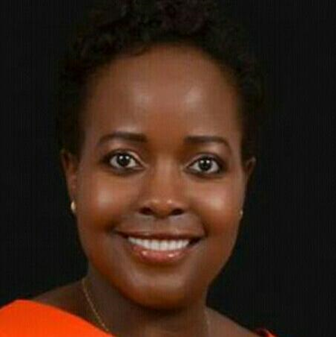 BEATRIX ADHIAMBO MASIME
---
Examining Body
FINSTOCK EVARSITY COLLEGE
FAQs
Q1. How many intakes are there?
There are three intakes in a year as follows:
| | | | | |
| --- | --- | --- | --- | --- |
| Cohort | Name | Term Period | Months | Registration Window |
| January Intake | Trimester 1 | Jan 1 — Apr 30 | 4 | Anytime |
| May Intake | Trimester 2 | May 1 — Aug 31 | 4 | Anytime |
| September Intake | Trimester 3 | Sep 1 — Dec 31 | 4 | Anytime |
Q2. In how many installments can I pay the fees?
Payments can be done in 3 installments as specified in the fee structure.
Q3. When can I sit for the exams?
Internal exams are activated for students individually.
External exams (where applicable) are booked one month after you complete the course.
Refer to the external examining body for more details and requirements before seating for their exams.
Q4: Is this college accredited/approved?
Yes. The college is approved under the ministry of education, through TVETA, and also through National Industrial Training Authority (NITA).
---
Course Reviews
Top Rated Reviews
No course reviews are available at the moment. Reviews are only submitted by students persuing the course. Reviews are subject to our terms and conditions.