Entry Requirements
None
Duration: 1 Months
Delivery Method: Online
Fee Structure
Full Course Fees
Registration Fee
KES 1,000.00 ($ 10.00)
Certification Fee
KES 2,000.00 ($ 20.00)
Administration Fee
KES 0.00 ($ 0.00)
Internal Exam Fee
KES 0.00 ($ 0.00)
External Exam Fee
KES 0.00 ($ 0.00)
Examining Body Membership Fee *
KES 0.00 ($ 0.00)
Tuition Fee
KES 0.00 ($ 0.00)
Fees Totals
KES 3,000.00 ($ 30.00)
* Examining Body Membership Fee may be payable through us or directly to the Examining Body
All Fees are payable in lumpusm or in installments, for details see below.
Breakdown per semester,
| Trimester | Total Per Trimester |
| --- | --- |
| Trimester 1 | KES 3,000.00 ($ 30.00) |
| Total | KES 3,000.00 ($ 30.00) |
The trimester fees of KES 3,000.00 ($ 30.00) is payable in 3 instalments of KES 1,000.00 ($ 10.00)
Course Requirements
All Fees are payable in instalments, for details check FAQs
Course Units/Overview
Basics in Conflict Management
| Unit ID | Unit Name |
| --- | --- |
| BCM001 | Basics In Conflict Management |
Course Description
BASIC IN CONFLICT MANAGEMENT
Description
The Certificate in Basic In Conflict Management Course offered at Finstock Evarsity
College is a 1 month online program examined by Finstock Evarsity College. A certificate of
completion is issued upon completion of the course.
This free online conflict management course will teach you how to effectively moderate and resolve workplace disagreements, and how to create a positive workplace environment. Moderate conflict is healthy for an organisation. Some people avoid conflict, but avoiding conflict doesn't solve key issues, and stunts organisational growth. This free online course will teach you effective conflict management skills.
However to access this free course, you must register for the free course by paying $10 or kes 1000.You will also get free access to another free short courses called Certified Online Learning(COL)(Valued $200)which is supposed to guide on how to access coursework and how to use e-learning system
Mode of Delivery
Home and/or office-based media employing a variety of self-instructional electronic and
online self-study materials, such as; written self-instructional study modules, online
interactive devices and self-tests, cloud-based content, videos of lectures mediated
technical learning materials e.g., audio visual and e-learning materials.
On completing this course, a student will be able to
Include effectiveness or performance in an organizational setting.
Yield a positive result from disputes and disagreements that occur between people in the workplace.
Managing conflict effectively
Understand the types of conflicts
Lead the way in conflict management
Benefits
Help acquire collaboration and teamwork skills
Employees fail to share skills and knowledge because of a lack of faith in their team members. Conflict resolution training helps office staff build trust and work in a team with confidence.
Improves profitability and productivity
It impacts their overall productivity, and eventually, they fail to apply their talents toward work. Conflict managing training teaches them to resolve disputes and focus on work.
Strong relationships among employees make them feel happier and thus more engaged at work. Conflict-solving training helps employees improve relationships, decrease arguments, and achieve work goals fast.
Improves communication and builds a positive attitude
Miscommunication due to language barriers often negatively impacts employees. Training for managing conflicts improves team communication by teaching them patience and active listening skills.
Offer exceptional customer experience.
When employees work well together, customers are impacted too. Yes! Employees who work with people with different personalities can deal with customers well.
Tags
Basic In Customer Care certificate Course, best online courses in
kenya, Finstock Evarsity college, Online courses, accredited online courses, online
course with downloadable certificates, freemium courses, short courses,
professional development courses, Diploma and Certificate Courses,
Marketable online courses, affordable online courses, short online courses with
certificate in Kenya, free short online courses with certificate in Kenya, free online
courses in Kenya, online certificate courses in Kenya, conflict management course free, conflict management course online, conflict management training for employees, free conflict resolution training for employees, conflict management certification, conflict resolution certification online free
Get your journey started by enrolling at Finstock Evarsity college and learning more. To register click on this link:
https://finstockevarsity.com/programs/college/short-courses/free-courses/
Course Instructor(s)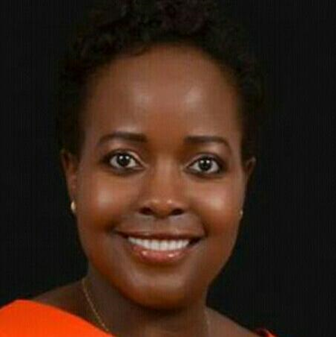 BEATRIX ADHIAMBO MASIME
---
Examining Body
FINSTOCK EVARSITY COLLEGE
FAQs
FAQs
The value/price of this free course (coursework, assignments, exams) is $200 (Kes 20,000). The full cost of $200 has been waived to your benefit.
However, to access this free course, you must register for the free course by paying $ 10 or Kes 1,000.
Upon payment of $10 registration fee, you get a provisional letter of admission number, student login details and access to the e-learning system.
You will also get free access to another free short course called Certified Online Learner (COL) (valued at $200) which is supposed to guide you on how to access coursework and learn how to use the e-learning system.
Certification fee payment of $20 for each free courses can be paid after successful course completion.
---
Course Reviews
Top Rated Reviews
No course reviews are available at the moment. Reviews are only submitted by students persuing the course. Reviews are subject to our terms and conditions.