Entry Requirements
None
Duration: 1 Months
Delivery Method: Online
Fee Structure
Full Course Fees
Registration Fee
KES 1,000.00 ($ 10.00)
Certification Fee
KES 2,000.00 ($ 20.00)
Administration Fee
KES 0.00 ($ 0.00)
Internal Exam Fee
KES 0.00 ($ 0.00)
External Exam Fee
KES 0.00 ($ 0.00)
Examining Body Membership Fee *
KES 0.00 ($ 0.00)
Tuition Fee
KES 0.00 ($ 0.00)
Fees Totals
KES 3,000.00 ($ 30.00)
* Examining Body Membership Fee may be payable through us or directly to the Examining Body
All Fees are payable in lumpusm or in installments, for details see below.
Breakdown per semester,
| Trimester | Total Per Trimester |
| --- | --- |
| Trimester 1 | KES 3,000.00 ($ 30.00) |
| Total | KES 3,000.00 ($ 30.00) |
The trimester fees of KES 3,000.00 ($ 30.00) is payable in 3 instalments of KES 1,000.00 ($ 10.00)
Course Requirements
All Fees are payable in installements, for details check FAQs
Practical Requirements (where applicable)
For courses that require practicals, a separate fee is chargable (not included in fee structure above) as follows:
Short courses - KES 5,000
Certificate courses - KES 7,500
Diploma courses - KES 10,000
Course Units/Overview
Demonstrating a customer service approach.
Understanding how your own behavior affects the behavior of others.
Demonstrating confidence and skill as a problem solver.
| Unit ID | Unit Name |
| --- | --- |
| BCC01 | Basic Customer Care Concepts |
Course Description
Basic In Customer Care
Description
The Certificate in Basic in Customer Care Course offered at Finstock Evarsity
College is a 1 month online program examined by Finstock Evarsity College. A certificate of
completion is issued upon completion of the course.
Customer service training is the coaching that learners receive with the goal of improving support and satisfaction among customers. A strong customer service training program includes exercises for improving interpersonal communication, product knowledge, conflict resolution, crisis management, and more.
This course is ideal for anyone seeking training in customer service and customer care. This training is specifically designed to develop the participants' skills and behaviours to offer exceptional customer service. It also empowers participants to provide effective solutions to customer facing problems, when they arise
However to access this free course, you must register for the free course by paying $10 or kes 1000.You will also get free access to another free short courses called Certified Online Learning(COL)(Valued $200)which is supposed to guide on how to access coursework and how to use e-learning system
Mode of Delivery
Home and/or office-based media employing a variety of self-instructional electronic and
online self-study materials, such as; written self-instructional study modules, online
interactive devices and self-tests, cloud-based content, videos of lectures mediated
technical learning materials e.g., audio visual and e-learning materials.
Objectives
On completing this course, a student will be able to:
To provide knowledge and skills to new entrants and to help them to perform their role and job well.
Demonstrate a customer service approach.
Apply techniques to deal with difficult customers.
Demonstrate confidence and skill as a problem solver.
Understand how your own behaviour affects the behaviour of others.
Make a choice to provide customer service.
Benefits of Basic In Customer Care
The benefits of good customer care can also impact the kind of work environment you create at your company. When your employees see that you emphasize customer service and all that goes into it, which includes respect for others, kindness, and going the extra mile, they will feel more connected to the values and principles on which your company is founded.
Enhances customer experience
Customer service training workshops and seminars have the potential to drastically change the behaviours of CSRs, which, consequently will help them deliver better customer experience
Imparts learning and helps in skill enhancement
Training customer service staff can yield impactful results in terms of enhanced personal performance. As CSRs are exposed to new and emerging customer service trends, it helps them apply the new methodologies and approaches to their work.
Education and training inevitably equips employees to perform their tasks more effectively, which eventually leads to happier customers and more sales for the company.
Increased employee engagement
Training activities have an added advantage of engaging employees in such a way that it encourages learning and team bonding.
Career opportunities
Customer Service Representative
Customer service representatives are the face of the company as they help answer customer questions, resolve complaints, process and modify orders, and provide instructional information about products and services.
Quality Assurance Manager
Quality assurance managers may be responsible for establishing and iterating on quality standards, evaluating agent performance, leading calibration sessions, and working with team leads to ensure they are coaching their agents effectively.
Customer Service Training Manager
Training managers are responsible for understanding all customer service processes from basic problem solving to technical product troubleshooting.
Customer Implementation Manager
However, instead of troubleshooting problems, you'll help new customers adopt and implement your product in their organization. This includes everything from data management to training, and is a key driver of customer adoption and retention.
Tags
Basic In Customer Care certificate Course, best online courses in
kenya, Finstock Evarsity college, Online courses, accredited online courses, online
course with downloadable certificates, freemium courses, short courses,
professional development courses, Diploma and Certificate Courses,
Marketable online courses, affordable online courses, short online courses with
certificate in Kenya, free short online courses with certificate in Kenya, free online
courses in Kenya, online certificate courses in Kenya, free customer service training programs, online customer service training, customer service certification courses, best online customer service training, customer service certification courses, best online customer service training.
Get your journey started by enrolling at Finstock Evarsity college and learning more. To register click on this link:
https://finstockevarsity.com/programs/college/short-courses/free-courses/
Course Instructor(s)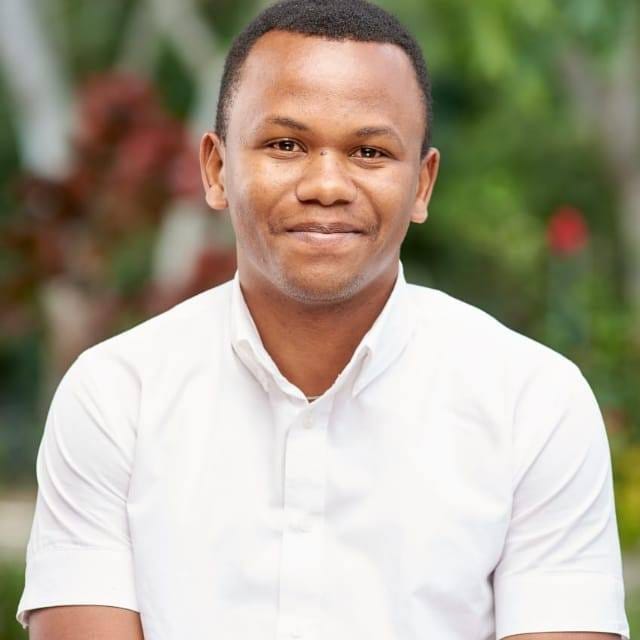 GIFT KITHOME KALENGA
---
Examining Body
FINSTOCK EVARSITY COLLEGE
FAQs
Q1. How many intakes are there?
There are three intakes in a year as follows:
| | | | | |
| --- | --- | --- | --- | --- |
| Cohort | Name | Term Period | Months | Registration Window |
| January Intake | Trimester 1 | Jan 1 — Apr 30 | 4 | Anytime |
| May Intake | Trimester 2 | May 1 — Aug 31 | 4 | Anytime |
| September Intake | Trimester 3 | Sep 1 — Dec 31 | 4 | Anytime |
Q2. In how many installments can I pay the fees?
Payments can be done in 3 installments as specified in the fee structure.
Q3. When can I sit for the exams?
Internal exams are activated for students individually.
External exams (where applicable) are booked one month after you complete the course.
Refer to the external examining body for more details and requirements before seating for their exams.
Q4: Is this college accredited/approved?
Yes. The college is approved under the ministry of education, through TVETA, and also through National Industrial Training Authority (NITA).
---
Course Reviews
Top Rated Reviews
No course reviews are available at the moment. Reviews are only submitted by students persuing the course. Reviews are subject to our terms and conditions.